A Runner's Personal Summary

by Jeffrey Watkins (written October 2010)

To my teammates: "I'm looking for a few men that don't know it can't be done".
-Henry Ford used those words to describe the men he sought to pioneer the auto industry.

That same statement may apply to why our coaches chose us to run the 100 mile relay, but the real question is, Why did we say yes?

Each of us in some way have our own thoughts on that, but it is quite remarkable to me that we all agreed to come together one fine day for an attempt at setting an unheralded track record, and were able to accomplish something we couldn't imagine at the time. That day was June 16, 1968. Now, over forty years later, we are still amazed that we set a time of 7hrs. 27min. and 55.6 sec.( 4:28.2 pace), which remains the current 100 mile relay world record today.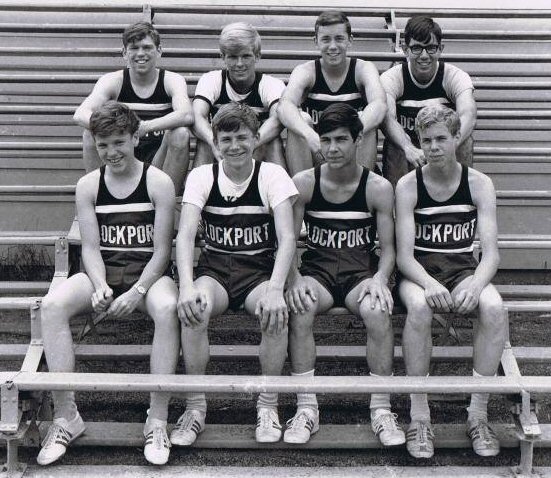 Top Row (left to right): Bob Brown, Brian Brooks, Jim Rycyna, Charles Quagliana
Bottom Row (left to right): Franklyn Pfeil, George Bickford, Jeff Watkins, Jeff Hulshoff